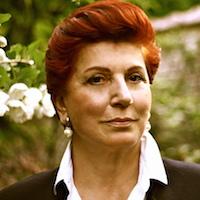 Italian
Founding partner of ACTiWE Consultants, Ornella spent many years as a director of Italian Cultural Institutes and as coordinator for cultural, scientific and technological agreements and inter-university cooperation at the General Directorate of the Americas and the General Directorate for Global Affairs of the Italian Ministry of Foreign Affairs and International Cooperation.
Her full professional experience includes:
Advisor to multinational companies and public entities on strategic communication and organisation of international cultural events.
Special Advisor to the European Commission on technological innovation for the environment.
Member of the Board of the European College of Bruges.
Contract Professor at the Katholieke Universiteit Leuven, the University of Rome La Sapienza and the University of Rome Tre.
Designed and promoted seminars, art exhibitions, film festivals and retrospectives, and concerts; edited catalogues, essays and books on cultural events in many European countries.
Writer for Italian and European reviews on EU policies, internationalisation of Italian and European cultural heritage, cinema, the new economy, technological innovation, and international affairs focusing on Italy, Europe, transatlantic relations, EU-CELAC summits and EUSAIR development.
Wrote country analysis reports and papers on the Americas and African countries.
Collaborated with European reviews, publishers and TV networks in Italy and Europe-wide on special anniversary editions.
Ornella studied in France, Great Britain and Italy, graduating in Italy cum laude. She also holds a bachelor's degree from the Katholieke Universiteit Leuven (KUL) and a post-graduate degree in Management from l'École de Commerce Solvay at the Université Libre de Bruxelles (ULB), Belgium.