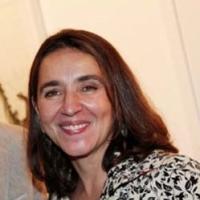 Brazilian
Partner of ACTIWE Consultants, Cristina has been actively promoting cultural ties between Brazil and Europe for many years. As part of this, she has designed and managed a variety of projects in the visual arts, design and music throughout Brazil.
Amongst others:
A James Ensor exhibition at the Foundation "Fundação Armando Alvares Penteado" (FAAP) in São Paulo in 2005, awarded the "Associação Paulista de Críticos de Arte" (APCA) prize for the best 2005 graphic art exhibition in São Paulo.
CoBrA & Cie exhibition, São Paulo (2006).
Tours in Brazil for Toots Thielemans and pianist Sergio Tiempo (2007), guitarist Philip Catherine (2009 & 2010) and since 2010 several tours for laureates of the Belgian Queen Elisabeth Competition such as Ray Chen, violinist, Szabolcs Brickner, tenor, Denis Kozhukhin, pianist, Haeren Hong, soprano and Andrey Baranov, violinist.
Isabelle de Borchgrave "Papers à la Mode" exhibition  at FAAP. This was also awarded the APCA prize for the best exhibition in São Paulo, 2008.
Successful double exhibition of photographs " Belgian Royal Family visit to Brazil, 1920" and "Léopold III, photographer – travel diary, Brazil - 1920-1967" at the FAAP Foundation, the Museu de Artes e Ofícios de Belo Horizonte (2011), and the Folon Foundation, La Hulpe, Belgium as part of Europalia Brazil and in cooperation with the Embassy of Belgium at the Congresso Nacional in Brasilia (2013).
Curated Carole Solvay exhibition at the Folon Foundation, Belgium and the Museu Brasileiro da Escultura (MuBE) in São Paulo in 2010.
"Novas Perspectivas" - Art, Design and Belgian Architecture, together with the economic mission of Wallonia, also at the Museu Brasileiro da Escultura (MuBE).
Cristina graduated from the University of the State of São Paulo (UNESP) in music and attended flute master-classes with Pierre-Yves Artaud in Paris.